"Releasing "Echoes" is one of those tracks that can stray from the desired path and become something unique and unexpected. SkaR sent me some stems for an idea he had, and I changed those stems into a more darker sounding song, and added more of my own sounds. After that, we continued to tweak the track to our liking. SkaR & I are primarily lofi/chillhop producers, "Echoes" ended up becoming more of a downtempo/electronic type song."

Kendall Miles
THE RELEASE
Release Schedule:
May 12th, 2023
"Echoes" will captivate your mind with its darker, yet warm vibe, airy vocal samples & trip-hop-inspired beatwork – reminiscent of the likes of edapollo, Koresma, or the more downtempo side of Bonobo. A song that evokes light through darkness, and finding peace of mind through spending time alone with your thoughts.
"The original demo for 'Echoes' was quite different from the final version that you hear today. It was bright mixing-wise, and relatively uninspiring. I shared it with Kendall, and he liked the sound. I've sent him the stems, and in return, he sent me his own take on the track, which transformed it into something truly beautiful. We worked together to build out the structure, with constant feedback and input from Kendall, including new elements, drums, and Kendall's guitar that you can hear in the transition. The track is a moody, introspective piece that captures a sense of solitude without being overly dark.
I'm honored to have collaborated with Kendall on this release, and incredibly grateful to Stereofox for giving us the opportunity to share it with the world.", elaborates SkaR.
THE ARTIST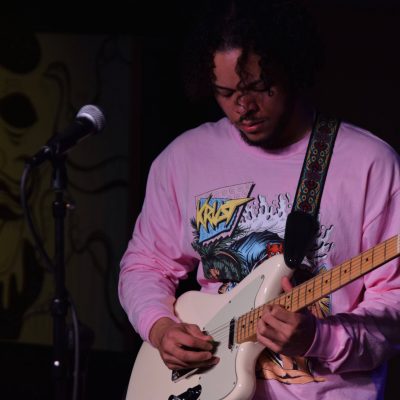 Kendall Miles
Kendall Miles is an instrumentalist and producer from Raleigh, NC. A true chillhop legend, he started producing lofi in 2015, resulting in 100M+ streams across DSPs and hundreds of editorials & thousands of independent playlist adds. He's previously released with labels like Chillhop Records & College Music and other titans from the scene like Philanthrope, a l e x & softy.
50M+ streams across DSPs
20+ editorials on Spotify including lofi beats, Jazz Vibes, Sunset Chill, and Focus Flow
featured on Apple's BEATstrumentals and Lofi Sunday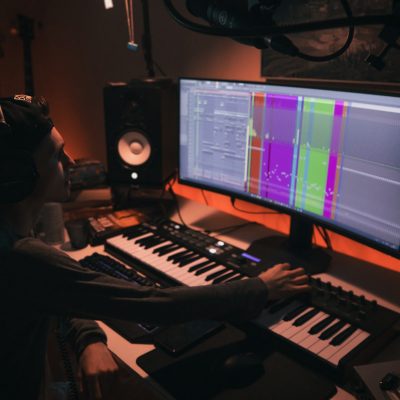 SkaR
SkaR is a 21-year-old musician and producer originally from Minsk, Belarus, now based in Rome, Italy. With just a few songs in his catalog, he's already made a name for himself, reaching half a million streams in his collab with Snowji. He's been granted the Concorso Musicale Nazionale Lodovico Agostini award in 2016.
Over 100M streams across DSPs
SkaR has won the Concorso Musicale Nazionale Lodovico Agostini Award in 2015
Radioplay at SBS Australia Chill Station