"Rainfall is a jazzy boom-bap and chillhop EP that was inspired by the only real week of rain in LA this year so far. Capturing the feeling of looking out my windows in the studio over the rooftops of rainy LA. The project features Rhodes piano and clarinet over boom-bap drums and lush textures. The only feature on the EP comes from G Mills who recorded some awesome live drums over the track."

Joe Nora
THE RELEASE
Release Schedule:
Jun 22nd, 2021
A carefree slow-jam from cover to cover, the EP features some truly memorable moments: smooth clarinet lines in the title track, while G Mills' airy live drums provide the laid-back rhythms in "Far Out". The clarinet returns frequently, lending its unique timbre to 3 of the 5 tracks on the release. Like the rain itself, the EP delivers reassurance in repetition, the title track being reworked at the end of the tracklist with the inclusion of a smooth clarinet topline.
The organic electronica sound of the EP brings with it a sense of duality; a push and pull between two ideas. This theme is a deliberate one, running as deep through Joe Nora's music as it does through his choice of alias:
"The backstory of my name is that before I was born my parents decided they would call me Nora if I was a girl and Joey if I was a boy. Not wanting to know until the day of, they called me Joey Nora up until I was born and they found out I was a boy. It is the kind of balance that I liked about it, the sort of yin and yang of my name and of me."
The Rainfall EP marks an exciting debut with Stereofox Records for Joe Nora.
THE ARTIST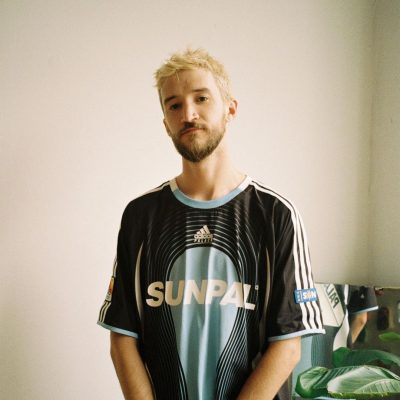 Joe Nora
LA producer Joe Nora is well-known among the chill audience, working with acts like Kurt Stewart, Karavelo & Chester Watson, and being featured on numerous editorial playlists. Also a film photographer, he uses his own photos to create the evoking visual identity of his music.
Has worked with iconic artists like Chester Watson, Mick Jenkins, Kurt Stewart, and Karavelo
Featured on 30 Spotify editorials (including lofi beats, Jazz Vibes, Mellow Beats, Brain Food, Lush Lofi & more)
Featured on Apple Music's BEATstrumentals & Creative Focus editorial playlists
Performed on Sofar Sounds Chicago & opened for Charles The First in LA (2020)
Interviewed by VoyageLA magazine & block.fm Japan radio
Featured on more than 84k independent playlists