"I was dealing with the loss of my father while making the song. The main pitched-up vocal melody is a recording of me singing in my childhood bedroom, just a few feet from where my father passed away. I think you'll hear the pain in the melody. Jives and I had been talking online and realized we had a lot of similar production techniques. He really helped bring the song together, and our shared sounds are reflected by the fact that we are 'kindred spirits' even though we have yet to meet."

HOUNDTRACK
THE RELEASE
Release Schedule:
Apr 8th, 2022
A heartwarming blend of downtempo electronica & future beats that will touch your soul.
Jives & HOUNDTRACK share a love for peculiar production techniques and "kindred spirits" is the climax of their chemistry. Made while dealing with the loss of a father, the song carries pain & melancholy but also hopefulness in its pitched vocals, rich drum section, and synths.
HOUNDTRACK's signature melodic bass approach shines through here, as well, having won the hearts of millions of listeners with his highly-acclaimed previous releases "Cul de Sac" & "Afterglow".
"I have been a big fan of HOUNDTRACK for a while now making the production of this track a dream. We really bonded over our similar approach to music and cranked this track out despite living in different states." shares jives.
THE ARTIST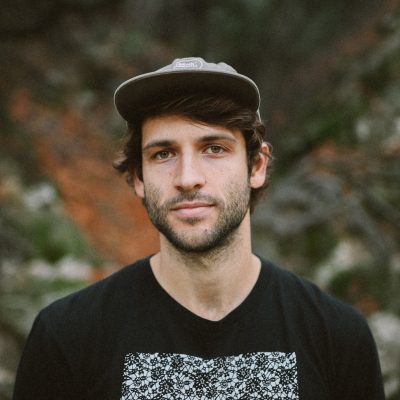 HOUNDTRACK
Santa Barbara-native Scott Korchinski AKA HOUNDTRACK has surrounded himself with music and production for over a decade, and the prowess gleaned from his experience shines through his music which garnered support by editors on both DSPs and radio hosts across the globe.
Featured on 20+ Spotify editorials like Brain Food, Lounge – Soft House, Electronic Focus
Featured on Apple Music's Pure Focus, Today's Chill & Morning Focus
Radio support on BBC Radio 1 for his "Cul de Sac" release on Stereofox
Supported by over 75k independent playlists combined, including curators like NEOTIC, Rammor, and Electro Posé
jives
jives is a Salt Lake, UT-based producer who creates beautiful lofi-inspired beats with peculiar sound design. Creating music since 2010, his style evolved throughout the years with each epoch reflecting different stages in his life and his experiences at this time.
Over 2M streams across DSPs
Featured on Spotify playlists like lofi beats, Aesthetic Lofi, Quiet Hours, Pixel Garden, Cihll Tracks, creamy, Brain Food, Coding Mode, Chill Instrumental Beats
Featured on Apple Music playlists such as Lo-Fi Chill, Chilling Out, Lo-Fi Sunday
Supported by 300k+ independent playlists and curators on Spotify