"On this one, I tried a different approach, and starting with some punchy & light drums. I worked on a melody in 2 parts, first bars are simple with few notes of piano, and the second part is much more detailed, with other harmonies and instruments, such as synths and strings. Finally, the structure of the track is different, with the objective to maintain the listener surprised."

irons
THE RELEASE
Release Schedule:
May 16th, 2023
With his nostalgic new single "Utopia", French producer irons continues to establish himself as a star to watch in the lofi beat scene.
Even though irons (aka Simon Rivière) has been releasing music since 2020, the year 2021 marked the year he forged his classical-influenced signature sound. On "Utopia" he takes his creative process in a new direction, and this eventually results in a deeply introspective listening experience.
This is irons' third release with Stereofox, and he aims to acquaint his fans with a sense of relaxation with this single.
THE ARTIST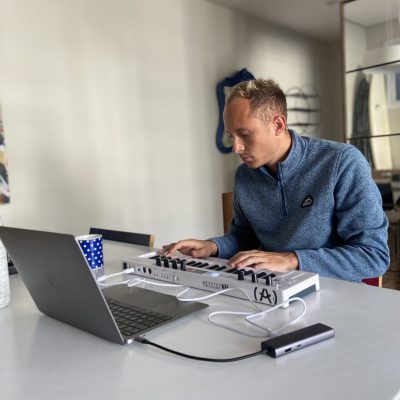 irons
Irons is a French producer based in Brazil. He started playing classical piano as a child and that was his gateway into music. After a few years he stopped his journey with classical piano and dived into the world of making 'type beats' and remixes.
Support on a number of Spotify playlists such like lofi beats, lofi + chill, and lofi sleep
Added to 10k+ independent playlists