"Amira is a textural lofi hybrid that combines elements from multiple genres & styles. After a longer music break, I was motivated to create something again that really defines me as a person and artist. It is always hard to stand between the lines for various reasons but I personally think that this is the place where the most interesting and inspiring works blossom."

IOM
THE RELEASE
Release Schedule:
Jul 28th, 2022
Throughout IOM's discography, the Austrian producer has proven his versatility in the beat spectrum as he seamlessly transitions between various styles. With his latest single "Amira", he ventures into an aesthetic adorned in gritty textures that almost feel possible to touch.
After a brief hiatus spent tinkering with new ideas, this comforting Lofi single serves as a rebirth for IOM. His newly found inspiration has not only led him to craft a texturally rich experience, "Amira" also distinguishes itself from many Lofi beats with its moody atmosphere and lush tapestry. These textures beautifully complement the rhythm section which puts the listener at ease with its sedative groove.
This is IOM's debut release with Stereofox Records and it's perfect for setting a vibe while you're relaxing in solitude in the evening.
THE ARTIST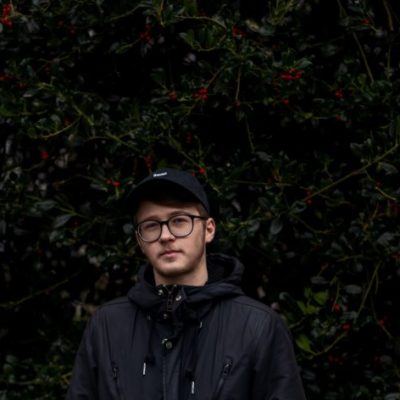 IOM
IOM is a beatmaker based in Austria, Vienna who seamlessly transitions between various musical styles inside the beat spectrum. Together with Soular Order he runs Beatsupply, a Manchester / Vienna based independent record label, cassette duplication lab & distribution service.
Featured on Spotify's Lo-Fi Hip Hop, Jazz Vibes and lofi beats editorials
Support on 30k+ independent playlists