"This is the first project we planned out right from the beginning – we wanted to create an immersive, intimate story that flows from each track to the next. Both of us are really starting to find our sound, and I think we really managed to show our artistic maturity with these songs. Listening to them makes me proud and excited about what we will create next."

imagiro
THE RELEASE
Release Schedule:
Sep 7th, 2020
Chile and the UK are two different and distant countries, but our next story brings them close together. "Story" is the right word as imagiro and tapei's You Were Here EP is more than just a collection of sounds. It's a fascinating and extremely personal journey created by two young and talented producers who are both inspired by the small forms of life that often go unnoticed. Their aim is to put those tiny details into music and share it with the world.
The first four tracks of the EP represent different memories, and the last track is the main character thinking about these memories and wondering how and whether they would unfold in the future. The artwork encapsulates a lot of details from the actual songs. The cat from "here, forever", the kitchen timer from "remember, you were here", and the four paintings / four pictures on the fridge which represent the four memories.
THE ARTIST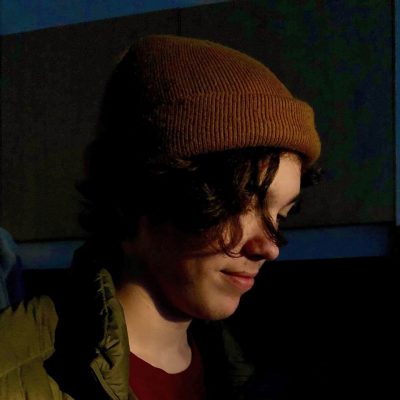 imagiro
August Pemberton is not an ordinary 19 years old university student. While spending his days studying Computer Science, when it comes to creating whimsical and inspiring beats imagiro (as most of us in the chillhop / beat scene know him) is pretty much unbeatable.
featured on Spotify's lofi beats and Chill Mode: On selections