"This double single "Thinking About you" was written in spring 2021 and recorded in my studio in Sweden. The purpose of these songs was to get a smooth, chill & relaxing atmosphere, with a touch of jazzy flavours and dreamy guitar melodies."

Goson
THE RELEASE
Release Schedule:
Sep 7,th 2021
In his latest release, GOSON sets up the perfect sonic scape for an instant drift away. The Swedish producer, whose music could be discovered on various playlists, including Spotify's Lofi Work and Hip Hop & R&B Instrumentals, knows his way around designing the slickest chillful sound. Besides his experience as a mixing engineer and producer, he is also a guitarist. This background enables him to create well-balanced sound design, delivering exquisite music journeys.
The tracks from the EP belong together and gracefully complete each other. They carry the coolness of the summer breeze and the carelessness of a Sunday afternoon. And while "Thinking About You" has a more ethereal flavour, "Just Like A Dream" is a tad warmer, with both of them being united by the guitar's emotive character.
The EP is the perfect blend of calm and summery vibes, resulting in a beautiful state of blissfulness for the listener.
THE ARTIST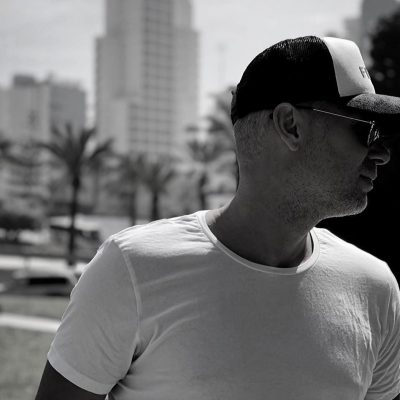 Goson
Henrik Goranson, known as Goson, epitomizes artistic sophistication. Hailing from Sweden, he's a multifaceted producer, skilled multi-instrumentalist, and accomplished sound engineer. Seamlessly weaving his rock and jazz origins into his compositions, Goson crafts a harmonious tapestry that echoes his diverse musical journey.
1.6M+ monthly listeners on Spotify
100+ streams across all DSP
Featured on 125 Spotify editorial playlists such as lofi beats, lofi sleep, lush lofi, and more
Featured on Apple Music's BEATstrumentals, Bedtime Beats, LoFi Sunday & more
Added to Amazon Music's Relaxing Smooth Jazz, Smooth Jazz Yoga & more
Featured on 164K+ independent Spotify playlists from curators like Sleep Tales, The Jazz Hop Cafe, and more