"Nearly all of my music is Currently Done. A state where I have to let it go, otherwise I would lock it in a cage of perfectionism. Most of the time I worked with arrangements progressing into a climax, to give contrast to the overall slow and chilled-out timbre/sonics. Did it all in a short period of time, not rushed but in a hurry – at least that's what I felt. "

Flitz&Suppe
THE RELEASE
Release Schedule:
Feb 23rd, 2023
A melancholic & introspective collection of 6 tracks, the project carries Flitz's soothing sound – dusty production & mellow jazzy harmonies. All done in a timely manner, without overthinking but not rushing it either.
Currently Done EP also features fellow German producer Tesk & keyboardist Niklas Nadidai, and Swedish beatmaker Oh,My.
THE ARTIST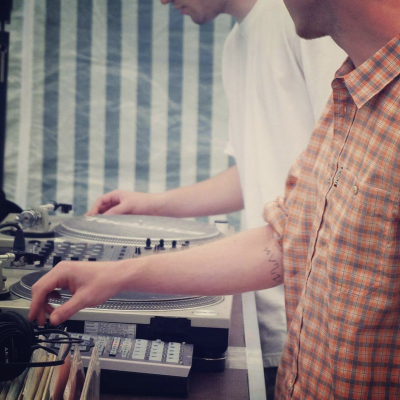 Flitz&Suppe
Flitz&Suppe is a chillhop/lofi producer from Cologne, Germany. He started crafting chill & soothing beats in his bedroom in 2010 – the dawn of the genre.
10+ years of experience in music
180M+ streams / 500K monthly listeners / 23K followers on Spotify
100+ editorials on Spotify – including lofi beats, Jazz Vibes & lush lofi
Featured on Apple Music's BEATstrumentals, Creative Focus, LoFi Jazz & more
Supported by 800K independent playlists
Collaborations with B-Side, Tesk, Leavv, Kupla, Psalm Trees, Mr. Käfer & more