"Evermore tries to capture a hopeful relaxing vibe, as one trying to looking forward to the future and what it holds without any rush, just letting it flow and believing everything will be alright. New beginnings and endings on phases, cycles, beliefs and interpersonal relationships can be looked at as just another chapter in one's life."

Epifania
THE RELEASE
Release Schedule:
Apr 11th, 2022
Epifania's new EP is an introspective journey, carrying a feeling of tranquility and peace. Evermore provides the listener with an opportunity to take a moment to reflect and think back on past experiences in a tranquil space, in order to go forward and tackle new situations in life with a calm and collected mindset.
The sound is rooted in the Brazilian producer's signature mellow lo-fi aesthetic. It is effortlessly blending all the main elements of the genre such as tape warping and crispy white noise with beautiful instrumentation full of smooth guitars, rich keys, and vocal melodies, all performed and produced immaculately.
"Evermore", the lead single, depicts the aforementioned qualities with its soulful and somber atmosphere. Epifania's second release on Stereofox, after his collaborative project with Devon Rea – "Swimming" EP, also features his frequent collaborator on the incredibly soothing "Pretty Eyes". With its serene and introspective concept, Evermore perfectly represents Epifania's sound while allowing him to convey a calm and hopeful feeling to his listeners.
THE ARTIST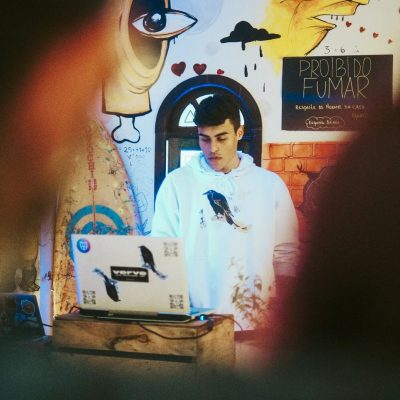 Epifania
Meet Epifania, the brainchild of 25-year-old Gabriel Moraes hailing from São Paulo, Brazil. With a foundation in design and video sampling, Epifania masterfully curates and transforms sonic elements into an exquisite tapestry of lofi/chillhop artistry, akin to crafting an intricate puzzle of sound.
Featured on Spotify's lofi beats, Jazz Vibes, and lush lofi
Support on Apple's BEATstrumentals
90M+ streams combined across all major DSPs
Collaborations with Mondo Loops, Devon Rea, and steezy prime, among others
Featured on over 120k independent playlists