"Secret World brings together the melodic and rhythmic strengths of Dreamfield and Dokkodo Sounds. We wanted to push the boundaries of the chill beats threshold and create an EP that demonstrates instrumental prowess and unique sound design, while staying true to the genre we know and love."

Dreamfield & Dokkodo Sounds
THE RELEASE
Release Schedule:
Aug 22nd, 2023
Introducing Secret World EP: A Captivating Blend of Cinematic Melodies & Lofi from Dreamfield and Dokkodo Sounds
Stereofox Records proudly presents Secret World EP, an extraordinary musical collaboration that transcends genre boundaries and captivates listeners with its unique blend of acoustic folk melodies, downtempo ambiance & soothing beats. This release showcases the creative fusion of Dreamfield and Dokkodo Sounds, two exceptionally talented artists whom we've had the honor to already release with.
A truly unforgettable sonic experience, the EP draws inspiration from a diverse range of textures. Dreamfield's rock-inspired guitars intertwine seamlessly with Dokkodo Sounds' signature ambient and chill beats production, resulting in a captivating and distinctive sound – something hard to find in the oversaturated lofi world. This EP represents a true celebration of both artists' eclectic musical tastes, featuring spacious grooves in the first single "Night Sky," downtempo guitars in the second one "Space Jumper," and the emotive title track, "Secret World."
Secret World EP is set to leave an indelible mark on music enthusiasts with its enchanting melodies and innovative collaboration. Dive into this mesmerizing release and discover the world created by Dreamfield and Dokkodo Sounds.
THE ARTIST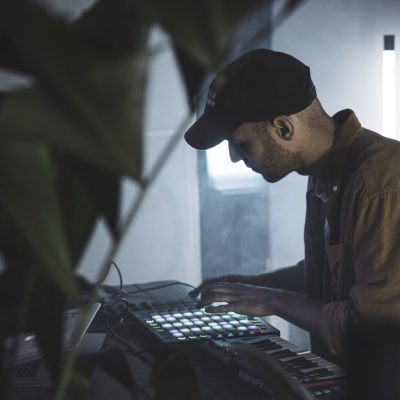 Dokkodo Sounds
Dokkodo Sounds is the main artistic project of Leeds-based artist Thomas Trueman. The producer, composer, and sound designer creates lofi, ambient, and downtempo instrumentals with nostalgic melodies and hazy beats steeped in Japanese aural influence. Much respected for his community-oriented approach to creating and sharing in the music-making process, Thomas is also an educator of electronic music production at the Leeds Conservatoire.
Sync placements on Netflix, BBC, Channel 4
More than 20M streams combined across DSPs
Featured on Spotify's lofi beats and Roadtrip to Tokyo
Featured on Apple Music's BEATstrumentals, Lo-Fi Sunday, Pure Yoga and Ambient Sleep