"Seasons was created as a transitional piece from winter to spring. Some cosy vibes ideal for any situation."

Devon Rea
THE RELEASE
Release Schedule:
May 12th, 2022
Devon Rea has decided to enchant his audience with a new project dedicated to the magnificent transition from Winter to Spring, proving once again his ability to create refined compositions, infused with peacefulness.
The EP celebrates the cycles of life and the way time transforms everything. Carrying a deep sense of wisdom encapsulated in five elegant tunes, this EP is Devon's way to welcome the listeners into a brand new cycle, which they can enter with a feeling of gratitude and hope. Devon's third release with Stereofox creates the perfect environment for a relaxing time-out, throughout which any listener would have the opportunity to sink in the stillness of the moment and experience time in a completely different way.
The title track "Seasons" is the most cheerful piece on the EP, representing the amazing dynamics in nature, especially the liveliness of Spring. The release also includes features with two other renowned names tezpu (steezy prime), on the beautiful "Any Day Now", and just steezy things, on the refreshing "Black Bear". From the nobel lofi dustiness of the piano in "Afternoon Adventures" to the time-stretching brass embellishments on "Springtime", the EP features all key ingredients for a complete ear-pleasing experience.
THE ARTIST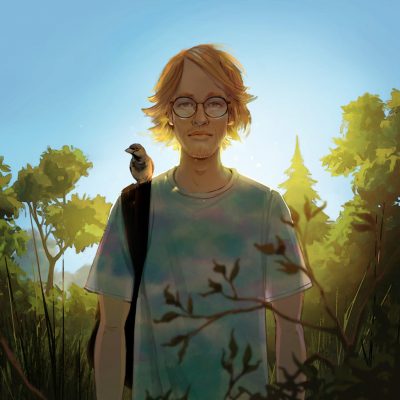 Devon Rea
Lofi hip-hop/indie electronic artist.
60M+ streams on all DSPs combined
Editorial placements on 15+ Spotify playlists like Jazz Vibes, Lo-Fi House, lo-fi beats, and Quiet Hours
Featured on Apple Music's Beatstrumentals, Pure Focus, and Study Beats
Previous collaborators include Mondo Loops, Epifania, steezy prime, Dimension 32, Goson, and many more
Added on 25k+ independent playlists