"We wanted to set a real ambient mood with this one – nothing too crazy, just a smooth head bopper with a solid pocket and some dreamy, galaxy-ish synths. Or last song with Stereofox was inspired by our 12 hour road trip, this one is inspired by a month-long trip we did together through the States in May, we're we've made some unforgettable memories and definitely cruised around a lot. "

DESH
THE RELEASE
Release Schedule:
Nov 23rd, 2022
Fans of DESH are in for quite a surprise when they dive into her latest track with long-time collaborator delaney. "Galaxy" is a soothing space odyssey that's bound to have listeners drifting into relaxation from start to finish.
A conversation about iconic artists in the Jazzhop scene wouldn't be complete without mentioning the drummer and producer DESH. Her iconic Jazzy style and the gorgeous musicality in her craft have earned her frequent placements in a variety of editorial playlists. Apart from her role as a producer, she has extensively contributed as a drummer for artists such as Bnnyhunna, Tom Browne, and Joya Mooi for their live shows. DESH and delaney. have also established their relationship through playing live, and their newest collab "Galaxy" was inspired by their month-long tour through the U.S.A where they created unforgettable memories together. For the listener, "Galaxy" welcomes one to a lush, spacey mood thanks to the dreamy synths layered across the track. The warm ambiance paired with the groovy drums effortlessly pulls you in for a comforting experience. A bulk of the sounds that are found in "Galaxy" are from DESH's first-ever drum pack "Pocket Pack", a kit consisting of original recordings by DESH that are available for other producers to use.
This is the second release DESH has with Stereofox Records and the combination between Jazzy and spacy introduces us to a different side of the Rotterdam-based producer.
THE ARTIST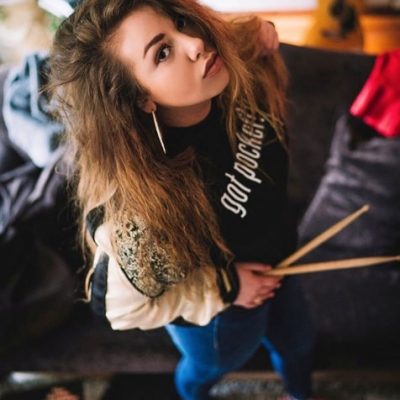 DESH
Drummer, beatmaker and producer based in Rotterdam. Endorsed by Ziljan and TAMA drums, DESH has shared stages with artists like Bnnyhunna, Tom Browne and Joya Mooi.
Endorsed by Zildjian Company and Tama Drums
Drummer for Joya Mooi
Featured on Apple Music's BEATstrumentals
Featured on numerous Spotify editorial playlists – Jazz Vibes, lofi beats, lofi cafe, Coffee Shop Vibes, and Focus Flow
Added to 30k+ independent playlists
Support by independent curators like Alex Tanner (800k followers on TikTok), Fantastic Music, steezyasfuck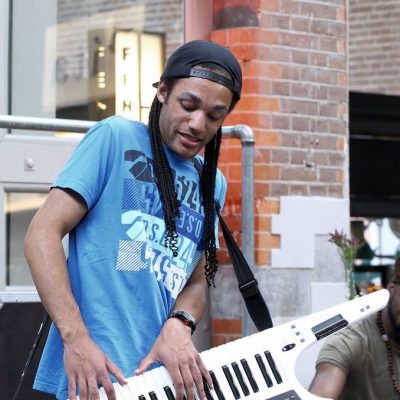 delaney.
Amsterdam-based multi-instrumentalist & producer.
Supported on a number of Spotify editorial playlists like lofi beats, Jazz Vibes, Chill Lofi Study Beats, and Alternative R&B