"As a music producer, learning to trust yourself throughout your creation process has been one of the biggest challenges that I've faced. Becoming comfortable with the flaws that I have as a musician is the reason that this track exists, and without them, I wouldn't be where I am today. I've fallen in love with this track, and I really hope you do too."

Chris Gerber
THE RELEASE
Release Schedule:
Jun 28th, 2021
We're stoked to present another release with South Africa-born, US-based producer Chris Gerber.
After his delicate "Sweeter Than Candy" was supported by 100+ independent playlist on Spotify from curators like College Music & Dreamhop, here comes "falling backwards" – an intimate tune about trusting yourself.
Soft spoken and lush with deep guitars and vinyl piano, "falling backwards" is the perfect lullaby for listeners looking to find something new within themselves. Delicately placed percussive instruments surround hard-hitting lofi drums, nestling the intricate floating acoustic melodies throughout.
THE ARTIST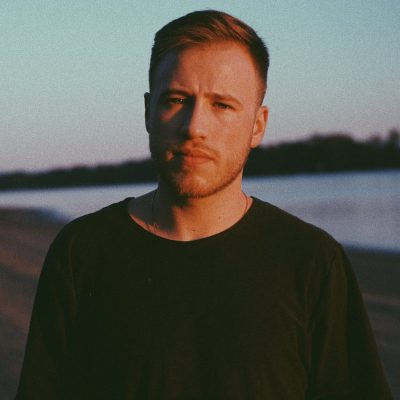 Chris Gerber
South Africa-born, US-based producer.
Radio play on SBS Australia (Chill Station)
Added to 2k+ independent playlists