"In a way, it's a bit hard for us to reflect on the emotional process of writing 'Mystic' because it was one of the rare moments during writing where we were swept away in a flow state. We felt empowered but humbled as it came to life because it sort of breathed life into itself. The impact of it coming together was definitely emotional for us, I (Michael) remember getting goosebumps at one point in the process. The song encapsulated so many things we love and have wanted to incorporate into our music for a long time, especially after exploring other genres and trying to hone our sound for many years, and I think because of that it was a really blissful moment of gratitude for us. "

Banyan
THE RELEASE
Release Schedule:
Apr 28th, 2022
Throughout their past few releases Florida-based duo Banyan have been on a journey of renovating their lush signature sound. With this new single "Mystic", the duo reveals the recent influences they've adopted to showcase a different and astonishing side to their craft.
Banyan's catalog is brimming with releases from a range of prominent labels such as Chill Nation, Czech Vibes, Tribal Trap, High Vibe Records, and most recently. ODESZA's very own Foreign Family thanks to Banyan's stellar remix of MILD MIND's "HAUNTED". It's clear that there is a bright spotlight placed on this rapidly rising Electronic act, and it's bound to get bigger after the release of their deeply emotive track "Mystic". During the creation process, Michael and Logan were quickly whisked into a flow state as they were carried by the intense emotions that made this gem possible. By the time they were done, the track served as a reminder of why they started making music in the first place, especially since the song encapsulated so many things they've been longing to express in their music for a long time. Over a driving 4/4 rhythm and the comfort of warm electronic textures, listeners are acquainted with the sounds of gamelans, hang drums, and orchestral strings that accentuate Banyan's organic touch.
Through this release via Stereofox Banyan not only take a detour with their style, but they also continue to blur the lines between organic forms of music and Electronica.
THE ARTIST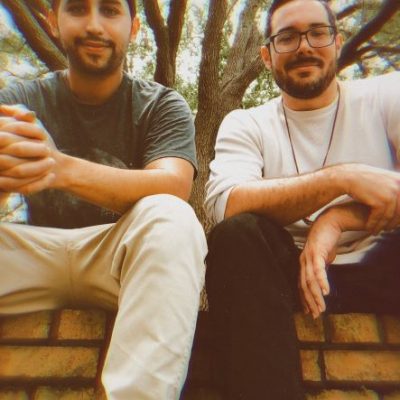 Banyan
Blurring the boundary between organic and electronic music, Banyan weaves traditional organic instruments and singers from around the world into their captivating electronic productions. Producing everything from melodic house to global bass, the duo's signature sound is bound less by genre and more by the feeling it invokes.
Over 1.5M streams across all platforms
Support from bitbird, Soave, Get The Sound, Chill Your Mind, 8D Era, Ambient, and Attom
Previous releases on prominent labels such as ODESZA's Foreign Family Collective
#1 on t he hypem charts