"Dawn to Dusk is my debut EP, combining live sampling and natural sounds with electronic synth and rolling baselines. The EP was something I created over the past year as I've been working on refining what I wanted my sound and style to be. Over the past few years I've taking growing influence from electronica music from artists such as Bonobo and Bicep. When creating this EP I was focusing on making music which doesn't necessarily follow any particular genre and just making music that I liked, not trying to fit to any trends."

Archie Holmes
THE RELEASE
Release Schedule:
Jun 23rd, 2023
In the span of three years, electronic producer Archie Holmes has proved why he is regarded as a promising act to watch, and now, he is ready to unveil his debut EP Dawn to Dusk.
At the tender age of 19, the Edinburgh-based producer has crafted a mature sound reminiscent of Ross from Friends and even Bicep. His forward-thinking brand of electronica has grabbed the attention of Jaguar (head of BBC Introducing), and in 2021 he has the opportunity to share his story on air through an interview with her. Archie's talent extends into the realm of DJing too, and this summer he will be playing FLY open-air festival on the main stage alongside Denis Sulta and Chaos in the CBD.
With so many eyes on Archie, now marks the perfect time for him to exhibit a cohesive body of work that showcases his distinct approach to production – and that's exactly what Dusk to Dawn accomplishes. The first single off the EP "Aurora" stands out thanks to the stark contrast listeners are acquainted with here. Like a feather-light veil, deep atmospheric pads pleasantly fall over upbeat drums that are bound to energize the audience. Archie continues to tease the EP release with the second single "Bloom", the catchiest gem in his sonic treasury. Glossy synths and lively vocal samples make for quite a vibrant experience, especially when Archie introduces the drums.
This is not only Archie's debut EP, but this is also his first release with Stereofox. Through the release, he has finally refined the sound he's been yearning to achieve.
THE ARTIST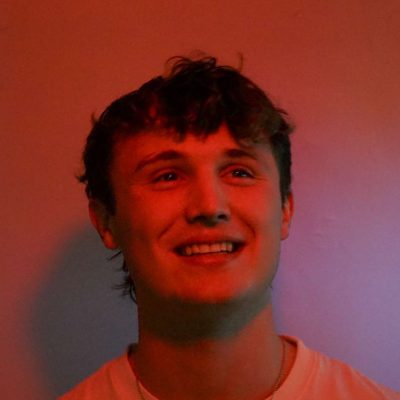 Archie Holmes
Archie Holmes is a 19-year-old producer and DJ based in Buckinghamshire and Edinburgh. He merges electronic sounds with natural sounds and live samples, creating a unique style. Archie started producing over five years ago, after developing an interest in electronic music through DJing. Since then, his taste in music has evolved from drum and bass and EDM to electronica, which he feels fits him best.
Radio support on BBC Radio 1 (Chillest Show with Sian Eleri) and BBC Introducing plus interviewed by Jaguar
Performed for Dues Ex Machina in the French Alps in 2022
Supported by the popular platform Data Transmission
Performing at a number of festivals including FLY Open Air in Scotland
Supported artists like Ross from Friends, Shonky, Fort Romeau, and Y U QT
Featured on Apple Music's New in Electronic & High Vibes Yoga editorials
Featured on Bandcamp's New and Notable