"What is the difference between the elderly and children? Children smile up to 10 times more every day than a 30-year-old person. The difference comes from the fact that they don't overthink things and simply enjoy the world around them. I chose the name for the album "Playground" precisely because playgrounds are usually filled with laughter and happiness. Sometimes, it's not the children who should learn from us, but rather the other way around. Live your life more simply. That's the key to happiness."

Anomalycircles
THE RELEASE
Release Schedule:
Oct 26th - "Strike"
Nov 9th - Playground EP
Genres:
Beats, Lofi, Jazz
Emerging keyboardist/producer Anomalycircles shows no signs of slowing down his tremendous rise as he returns to the Stereofox label to deliver another unique experience with his new Playground EP, just a month after his debut Luminance EP.
The Playground EP represents a long-cherished concept that the Bulgarian producer had the privilege and pleasure to bring to life. Through all 4-pieces, listeners can connect with the pure, carefree energy found in playgrounds. The goal for the EP's overall look and sound is to re-create something understated, with a subtle touch of jazz elements, and feature the unique & recognizable piano sound that Denislav incorporates into all of his remarkable works.

The first single "Strike" is a playful and vibrant chillhop tune, uniquely embodying Anomalycircles' distinctive style. The track explores those fleeting moments in life when decisive action is required, urging us to act rather than overthink or overanalyze trivial matters. Sometimes, all we need is to take that decisive 'strike'.
THE ARTIST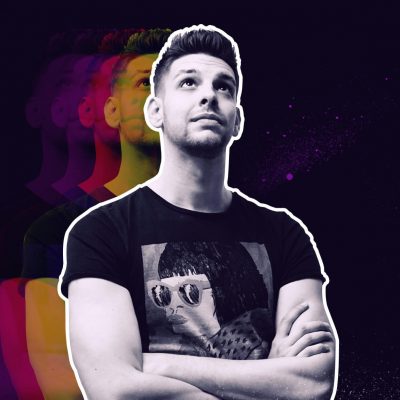 Anomalycircles
Anomalycircles has been connected to music for 22 years. He started playing the piano when he was 5, and has won many prizes since then. Music production came into his life when he joined the Sound Ninja Academy program and the lectures there. The moniker Anomalycircles originates from the abstract reflection of the "circle" while he is in his studio creating music – expressing his emotions in the place where he feels the coziest and chill.
Featured on Apple's BEATstrumentals
Airplay on BBC Radio 6
22+ years of music experience
Numerous awards from piano competitions
#7 on hypem popular charts