"This track is inspired by the Covid period. The name itself implies that the stages each one of us went through during that times are quite different. From the happiness that we have more time to devote to ourselves to realizing the social distance that emerged between us."

Anomalycircles
THE RELEASE
Release Schedule:
Jan 31st, 2023
The lockdown has been an inspiration for many artists and the Bulgarian producer and pianist Anomalycircles took advantage of the situation, went down to his studio, and put it into a chill piece of music. Now, he's releasing it with the Stereofox team.
"Different Vibes" catches the joy of taking that time to yourself as it also reflecting the part where you are away from everyone else – distancing. It's a nostalgic chillhop/jazzhop tune that places a beautiful progression with keys, horns, and a distinctive laughing sample lingering on solid percussions.
Hop on the chill ride and consume "Different Vibes" with a clear mind – it's a vibe you don't want to miss.
THE ARTIST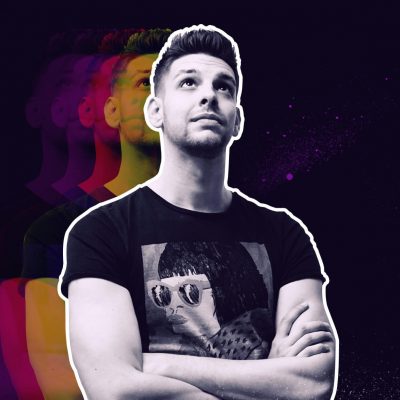 Anomalycircles
Anomalycircles has been connected to music for 22 years. He started playing the piano when he was 5, and has won many prizes since then. Music production came into his life when he joined the Sound Ninja Academy program and the lectures there. The moniker Anomalycircles originates from the abstract reflection of the "circle" while he is in his studio creating music – expressing his emotions in the place where he feels the coziest and chill.
Featured on Apple's BEATstrumentals
Airplay on BBC Radio 6
22+ years of music experience
Numerous awards from piano competitions
#7 on hypem popular charts