"We conceived the idea for that track during the peak of the pandemic and followed up with the demo shortly after, but then other projects took a hold of us and the demo was left to maturate in our backlog for a year. It helped a lot since we came back to finish the track with more experience and new skills.

With this piece we were aiming for organic and lush sound, rich atmosphere that helps to transcend the monotone routine of our lives and ponder the time we have on this Earth and how we exchange it for money, working the jobs we hate, doing things we're not really fond of. This track is a little getaway to think about freedom. Freedom to spend the time on beloved activities, freedom to fully control our lives and chose our own path."

Allen Folk
THE RELEASE
Release Schedule:
Sep 30th, 2021
Throughout the year Allen Folk have been charming audiences with a string of jubilant singles that are bound to send listeners flying on cloud nine. However, on their latest single "Trading Time" the electronic duo takes on a more introspective tone by virtue of the themes we're acquainted with.
Allen Folk is a production team consisting of two artists joining forces from different musical, and professional backgrounds to create a multi-colored brand of electronica. Considering that "Trading Time" borders feelings of sorrow, it's no surprise that the idea for the track arose during the peak of the pandemic. During this period we all were given the opportunity to evaluate how we spend our time and with whom. "Trading Time" was created to serve as a gateway to continuously reflect on freedom… Freedom not only to spend time on beloved activities but also resisting the pull to exchange our time for money, or even working jobs we hate. Allen Folk evoke a sense of escapism by immersing listeners in a whirlpool of lush textures accompanied by glossy, emotive guitar arrangements.
"Trading Time" is Allen Folk's debut release with Stereofox Records and it undoubtedly exhibits a different side of the talented duo.
THE ARTIST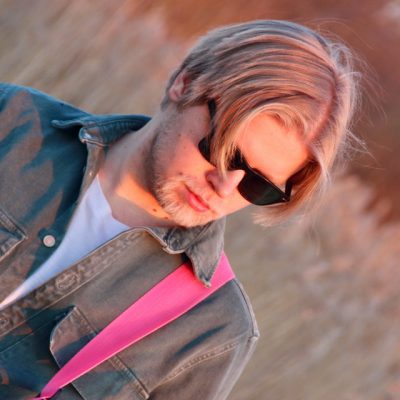 Allen Folk
Allen Folk Prod. is the brainchild of Allen and Neit, a dynamic music production duo. Originally a solo venture, Allen's creative journey was revitalized during a visit to his hometown, leading to the birth of the project. Joined by his old friend Neit, the duo combined their diverse musical and professional backgrounds to form Allen Folk Prod.
Featured on Spotify's Chill Out Music editorial
More than 5M streams across streaming platforms